Snydersville Raceway is an 1/8th Clay Oval located in the beautiful Pocono Mountains of Pennsylvania just 20 minutes South of the Famous Pocono Raceway. The Speedway is currently operated by The Greenzweig Family of Racing Promotions LLC.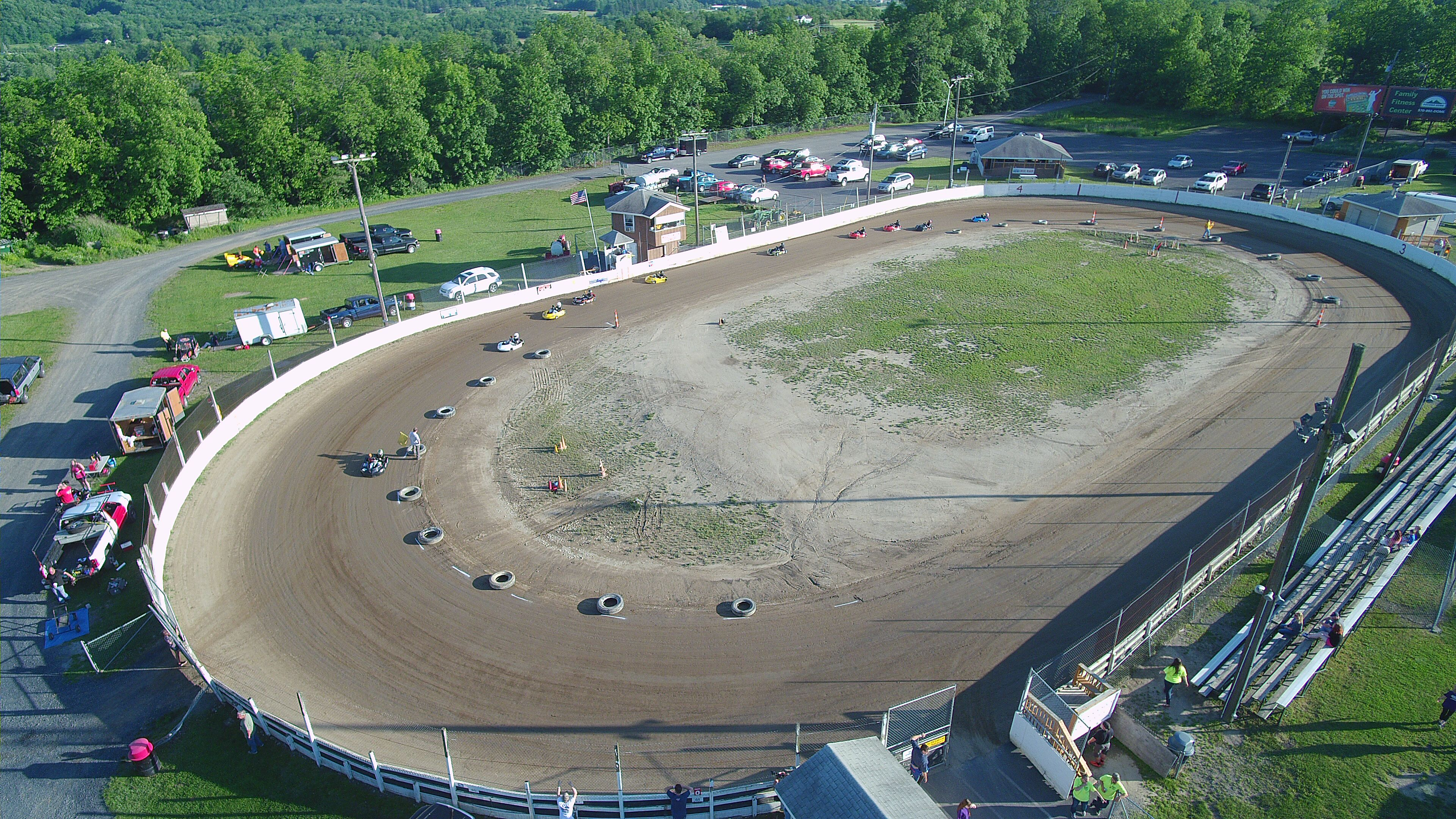 Snydersville Raceway is filled with great history even before karts hit the dirt at Snydersville Raceway. Prior to 1990s, the raceway which was owned by Walt & Lois Smith hosted horse races and shows and was home to the Pocono Rough Riders. In 1991, a group of Microstock racers from the defunct Pinebrook Speedway in NJ, formed together to build a new track to cure there hunger for racing. Under the operation of MicroDirt Association, the speedway would be built with the current buildings and walls that currently occupy the raceway. MicroDirt hosted weekly Microstock, Kart, and Champ Kart Racing every Friday Night from 1991 to 1994. In 1995, the speedway would sit close with no racing action. Then in 1996, Walt & Lois Smith reopened the track and named it Snydersville Raceway LLC. The track saw weekly racing action and hosted many great series and divisions which included Karts, Champs, Microstocks, Slingshots, and the Early Version of the (300cc) Xcel Modifieds. Many famous drivers walked the grounds of the raceway competing in an assortment of divisions offered at the time. Finally in 2007, Walt Smith reconstructed the flat track, adding banking and better infield drainage. Three years later, Track Owner Walt Smith would pass before opening for the 2010 racing season. However, it didn't stall the track from opening that year, as Lois Smith pushed on and continued to run the raceway until the end 2011.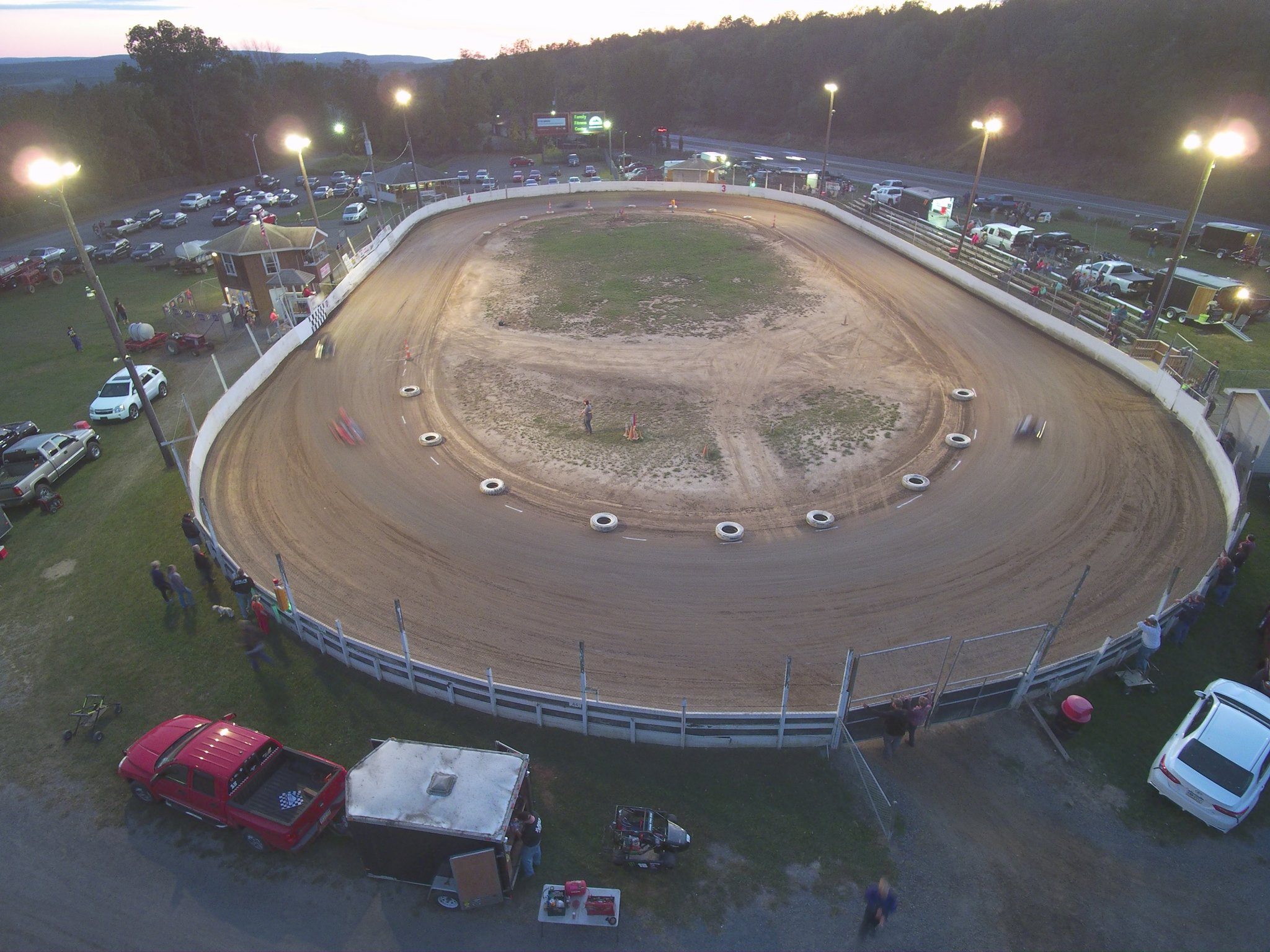 In 2012, the raceway changed hands to the control of Barry Greenzweig and the Grandson of Walt & Lois Smith, Harry Andress III, to keep speedway alive. Then in 2014; Alex, Barry, and Roxan Greenzweig took full control of the track and formed Racing Promotions LLC. The Greenzweig Family who has decades of experience running a race track, took the reins to bring Snydersville Raceway into the new era of racing and grow the speedway into family fun track. Going into there 7th year of promotion of Snydersville Raceway, the track continues to run weekly shows on Friday Nights from March to October with Karts, Champs, Microstocks, Slingshots, and 1/4 Midgets on the weekly card. They also host many traveling series including the PA Wing Outlaw Karts, the Wing Champ Racing Series, the Empire Unlimited AllStars, the Wing Champ Racing Series, the Microstock Racing League, and the Tobias AllStar Slingshot Series. The track also hosts the Annual West End Fair Dirt-a-Rama Race on Monday Night at The West End Fairgrounds every August, and the Famous Thunder at The Ville the first Saturday of October at Snydersville Raceway. Snydersville Raceway currently offers a Family Friendly Environment, a Smooth and Fast Race Track, Great Racing Action, and Great Food every Weekend!